GREAT FOOD. GREAT DRINKS. GREAT TIMES.
The Bars are more than just your average sports bar experience, they're among the best places in Kansas City to cheer on your favorite teams while enjoying a drink and some great food with your friends. We're your neighborhood home-away-from-home with four convenient, locally-owned locations.

Connect with friends and your favorite brew during our Tap Takeovers. Catch the game on one of our many strategically placed high definition televisions. Enjoy our upscale pub menu full of fresh, creative choices. We have something everyone. Join us! Your table is waiting …
wood background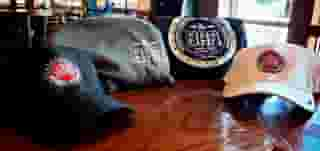 Support your favorite Neighborhood Bar & Grill!
Hats & T-shirts available at all location.
Gift Cards are available and make GREAT gifts!